Community Programs and Resources
Resources below include a selection of not-for-profit as well as for-profit organizations.
Please contact these resources directly for information and/or registration.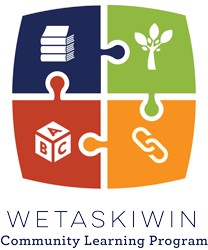 "Rainbows for All Children Canada is the largest national non-profit organization committed to helping children and teens grieve and grow after loss. Rainbows has served with more than 3 million youth since 1983. By partnering with schools, hospitals and social service agencies we provide support when they need it, where they need it, right in their communities." (Rainbows Website)

Wetaskiwin Community Learning Program is offering the Rainbows programs. If you know a grieving child who would appreciate support call
P: 780-352-7257
or e: info@wetaskiwinlearning.ca

Read an article from the Wetaskiwin Times
The SOS Program (Senior Options for Seniors Society) mission is to assist seniors and their support networks to access needed programs, services and supports, this way seniors can sustain their independence.

SOS is a charitable society under the Alberta Society's Act

Hospice Society of Camrose and District is pleased to be a partner with the Camrose and Wetaskiwin Primary Care Networks in providing palliative and grief supports to East-central Alberta.

Check out the PCN's excellent websites for more on their home health programs.

www.wetaskiwinpcn.ca/
www.camrosepcn.com
PDF
Grieving the loss of a loved one is a time of deep pain and often confusing emotions.
Group participants will receive knowledge of how loss affects us and what to expect in the weeks, months, and years ahead.
The program facilitators are committed to creating an atmosphere of openness, respect and acceptance.
Call
St. Mary's Hospital
at 780.679.6131 to register, or for more information.