We Are Here for You During Covid 19
Are you feeling stressed, overwhelmed, disconnected, lonely? Covid 19 presents all of us with some unique challenges.
Hospice is here for you. If you would appreciate a conversation about a loss, call Grief & Bereavement Coordinator, Bill Harder at 780.608.0636 for a personal phone, video-chat, or in-office consultation.
If you are struggling with the isolation resulting from Covid 19, call Volunteer Coordinator, Joy LeBlanc, at 587.322.9269 to connect by phone to a Hospice Volunteer.
Being a Caregiver at Home During the Covid Crisis
If you are a personal or professional caregiver, check out these resources to keep your tank filled:
TEND Academy
is Canada's premier source for information on caregiver wellness and compassion fatigue. The links below provide articles on staying well as caregivers during Covid 19
Other caregiver wellness articles:
Other Covid 19 Resources:
For Businesses and Non-profits
From Alberta Health Services:
Be Prepared in the Time of Covid 19
What If I Get Seriously Ill with Covid 19
Hospice 360


1st Annual Fund Campaign
Will you join us in providing 365 days of Hospice care in east-central Alberta?


Hospice 360 is an invitation for you to partner with Hospice in raising the quality of life of someone in your community. A child or teen, a working mom or dad, an elder… these are some of the people we serve, 365 days a year.

Hospice 360 is an opportunity to remember and honor a loved-one who has died.

Hospice 360 invites you to sponsor one day of care for someone who is lonely, isolated, grieving, and possibly at the end of life.

Hospice 360 is you and your family changing a life through Hospice
care.

When you sponsor a day of Hospice for $360 we will:
Post notice of your sponsorship, and the name of your loved-one (if you desire) on our website's Sponsor Calendar on your chosen day
• On your chosen day we will celebrate your gift by posting on our social media
• The Hospice office will proudly proclaim your sponsorship on our wall-sized year calendar
• Recognition at our Annual General meeting

To donate by cheque or cash, or for more information, call the Hospice office at 780.608.0636
Upcoming Programs & Events
Bereavement & Grief Workshops
These workshops are for people who are coping with grief and loss, as well as for people interested in becoming "grief helpers" – co-workers, family members or even physicians and health care professionals supporting people going through a loss.

Time: 9:30 am - 3:30 pm
Oct 24
Where: Mirror Lake Centre (5415-49 ave, Camrose) South Side
Cost: Free with registration
Register by phone: 780-608-0636
Online: www.camrosehospice.org/register
Twice-monthly Lunch 'n Learn
Tune in to our Facebook page on the 1st and 3rd Wednesdays at noon for Lunch "n Learn. We will be interviewing guest speakers on a variety of Hospice topics, including:
Being with someone who is dying (Beverly Drever, Aug 5)

Grief over animal companions (Lyndel Drever, Aug 19)

Cancer Support Group and other Support groups (Sept 16)

Palliative care approach and the palliative care team (Oct 7)

Loneliness and Isolation during Covid (Oct 14)

The Palliative Care Team (Nov 4)

Death and laughter (Nov 18)

Rituals and celebrations for life transitions (Dec 2)

Coping with grief during the holidays (Dec 16) 

Green sleeves and your Advance Care Plan

Child grief supports 
...and many others. We look forward to seeing you (virtually). 
In-Person Grief Support Group
This group, for those grieving any death-loss, meets weekly for 8 weeks.
Dates: Wednesday afternoons, 2-4pm, Oct 28-Dec16
Location: Hospice offices, 5415-49 ave, south (lake) side
Facilitators: MaryAnn Pastuck and Dave Cawley

To register: email camrosehospice@gmail.com or call 780-608-0636
Programs From Our Colleagues 
Thank You to Our Sponsors
Thank you to Ross and Myra Penner for their generous support of Hospice.
Thank you to the people of Safeway Sobeys for sponsorship of the Men's Cooking Circle food costs for the next year! Hospice is pleased to partner with Safeway Sobeys in this unique and much appreciated program.
Alberta Government: Community Initiatives Program
Thank you to the people of Alberta, Community Initiatives Program Funding, for providing  $60k in operating funds through Alberta lotteries funds for the 2019-2020 budget.
Thank you to the people of Camrose County council for their support of our recent Child-Grief Support Training. 50 people from across the area participated in a 2-day training aimed at providing tools to support children and teens experiencing grief.
Donna Lynne Erickson
Bereavement & Grief Workshop co-facilitator, author, and comedian Donna Lynne Erickson is a long-time friend of Hospice. Her recent book, "The Funny Thing About Death: Changing our 'No Tears, Please' Culture'" is available on
Amazon
.
Donna Lynne is donating $5 from every book sold at her workshops to HSCD. Ten thousand thanks for the work you do Donna Lynne - the world needs your compassion and laughter.
Federal Government: New Horizons for Seniors
Thank you to the people of Canada, through the New Horizons for Seniors federal funding program, for providing  $11k in funds for our volunteer training and implementation in 2020.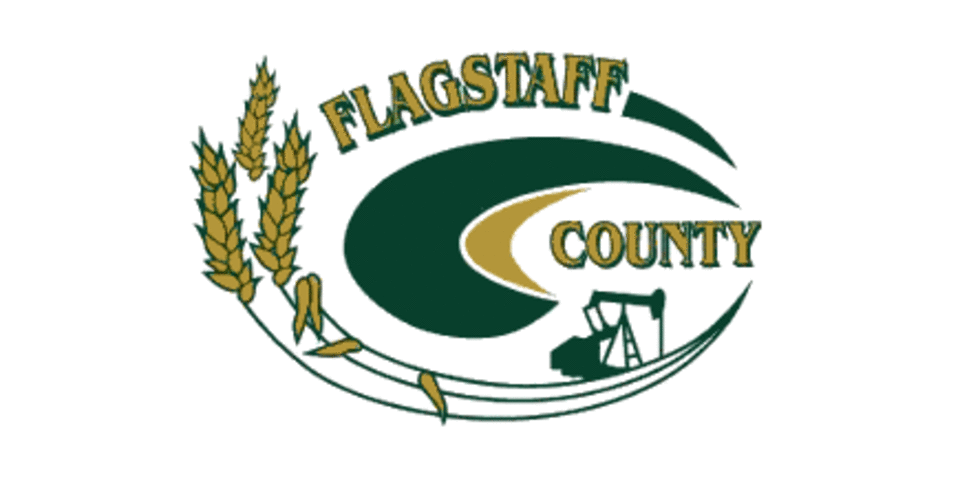 Thank you to the people of Flagstaff County council for their support of rural palliative/grief care in the county of Flagstaff.
Thank you to the people of the Community Foundations of Canada for funding $5500 for the purchase of computer equipment and iPads for our "No Longer Lonely - Building Digital Connection" program.
Thank you to the people of the Alberta Knights of Columbus Foundation for their gift of $1000 to support the programs of Hospice
Hospice by the Numbers - 2019
4600: Number of times Hospice programs were accessed
2900: Volunteer hours donated to Hospice
1560: Number of individuals  accessing Hospice programs
650: Individuals accessing educational programs
900+:  Number of times grief programs were accessed
12: Programs offered