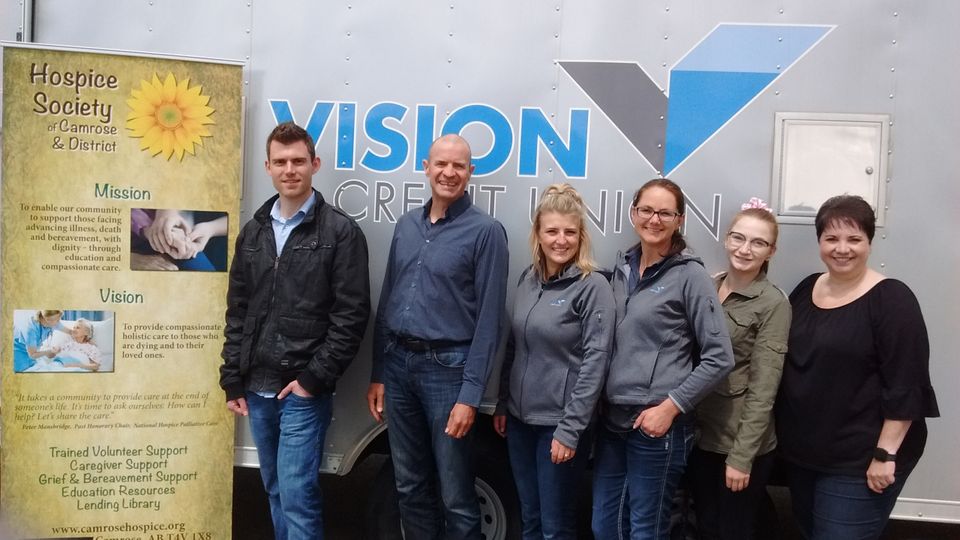 Around 200 people stopped by Vision Credit Union, Camrose, to buy a burger or hotdog on a blustery and sometimes wet day.

VCU hosted the fundraising BBQ with proceeds donated to the Hospice Society of Camrose and District.

VCU staff smiled through the weather as they served a steady stream of patrons.

Thanks to everyone's tenacity, $1100 was raised for the work of Hospice!