2020 Volunteer Training Schedule
Weekend Intensive Trainings

All Weekend intensive trainings are suspended due to Covid protocols

Additional Learning Opportunities

To be determined
Volunteer Satisfaction Survey
PDF
If you have not already completed the HSCD Volunteer Satisfaction Survey you may download and print one here.

Complete the form (you do not have to include your name) and drop it off at the HSCD office. Leave it in the mailbox by the door if nobody is in.
HSCD Volunteer Policy and Procedure Manual
PDF
Volunteer Mileage Compensation
PDF
Hospice volunteers are paid mileage when they travel 30 kilometers or more, one way, from their home to serve a hospice client.
Compensation is paid out at $0.52/km
Please complete the online remuneration form or download and print a hard copy to give to Joy.
Click here for the online form
Group-Facilitator Checklist
PDF
St. Lazarus has, in partnership with St. John Ambulance, has created an online training course for a Home Caregiver Support Program. This is a great refresher for healthcare aides, volunteers and laypeople.
Register
Low Impact Debriefing
PDF
An article on making use of the tool called, Low Impact Debriefing, developed by Françoise Mathieu. 
What it Really Means to Hold Space for Someone
PDF
hat does it mean to "hold space" for someone else?

It means that we are willing to walk alongside another person in whatever journey they're on without judging them, making them feel inadequate, trying to fix them, or trying to impact the outcome. When we hold space for other people, we open our hearts, offer unconditional support, and let go of judgement and control.
Download "What it Really Means to Hold Space for Someone.pdf"
See With Your Heart
PDF
A Caregiver's Guide: A Handbook About End-of-Life Care
PDF
A Caregiver's Guide
 is a joint initiative of the Order of Saint Lazarus in Canada and the 
Canadian Hospice Palliative Care Association
.
A Caregiver's Guide
 was created to provide information for family caregivers to draw upon when preparing and caring for a loved one who has a progressive illness, especially at home. It was developed to complement resources and information provided to caregivers by healthcare professionals, including hospice palliative care teams.
Read more
I See Dead People: Dreams and Visions of the Dying | Dr. Christopher Kerr | TEDxBuffalo
Dr. Christopher Kerr speaks at a 2015 TEDx event Buffalo, New York. Dr. Christopher W. Kerr is the Chief Medical Officer at The Center for Hospice and Palliative Care, where he has worked since 1999. His background in research has evolved from bench science towards the human experience of illness as witnessed from the bedside, specifically patients' dreams and visions at the end of life. Although medically ignored, these near universal experiences often provide comfort and meaning as well as insight into the life led and the death anticipated. This talk was given at a TEDx event using the TED conference format but independently organized by a local community. 
We Don't Move on From Grief, We Move Forward With It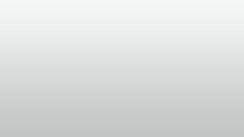 In a talk that's by turns heartbreaking and hilarious, writer and podcaster Nora McInerny shares her hard-earned wisdom about life and death. Her candid approach to something that will, let's face it, affect us all, is as liberating as it is gut-wrenching.

Most powerfully, she encourages us to shift how we approach grief. "A grieving person is going to laugh again and smile again," she says. "They're going to move forward. But that doesn't mean that they've moved on."
Naomi Feil and Gladys Wilson
Naomi, a Jewish lady, finds the way to reach into the soul of Gladys, 87, long isolated in her own world of Alzheimer's, by singing her beloved Christian hymns to her.
Naomi Feil is founder of Validation Therapy, and called "The world's authority on communicating with people with dementia," according to Michael Verde, who produced this film, and is founder of Memory Bridge, The Foundation for Alzheimer's and Cultural Memory.
Everyone Matters! Join our growing global community of Everyone Matters on Facebook -
www.facebook.com/everyonematters
-
www.EveryoneMattersDay.com
You can find out more about Naomi Feil and Validation Therapy at
http://vfvalidation.org
You can find out more about Michael Verde and Memory Bridge at
http://www.memorybridge.org
A Story About Care
The Story About Care is one man's reflections on the power of the caring relationship that can exist when people working in health care see the "person and not a pathology." Jim Mulcahy shares his heart touching story of what it has been like to be cared for as he lives with end stage lymphoma while caring for his wife Sarah who has Huntington's Disease. This video was produced by the Canadian Virtual Hospice and the Canadian Association of Schools of Nursing in association with the Health Design Lab at St. Michael's Hospital and Wendy Rowland, film maker. We are grateful to Jim and Sarah for opening their home and their lives to us and sharing their story in the service of others.