Join our online community by signing up for email updates and newsletters
Camrose Chase the Ace Progressive Raffle
NEXT DRAW:
June 15, 2022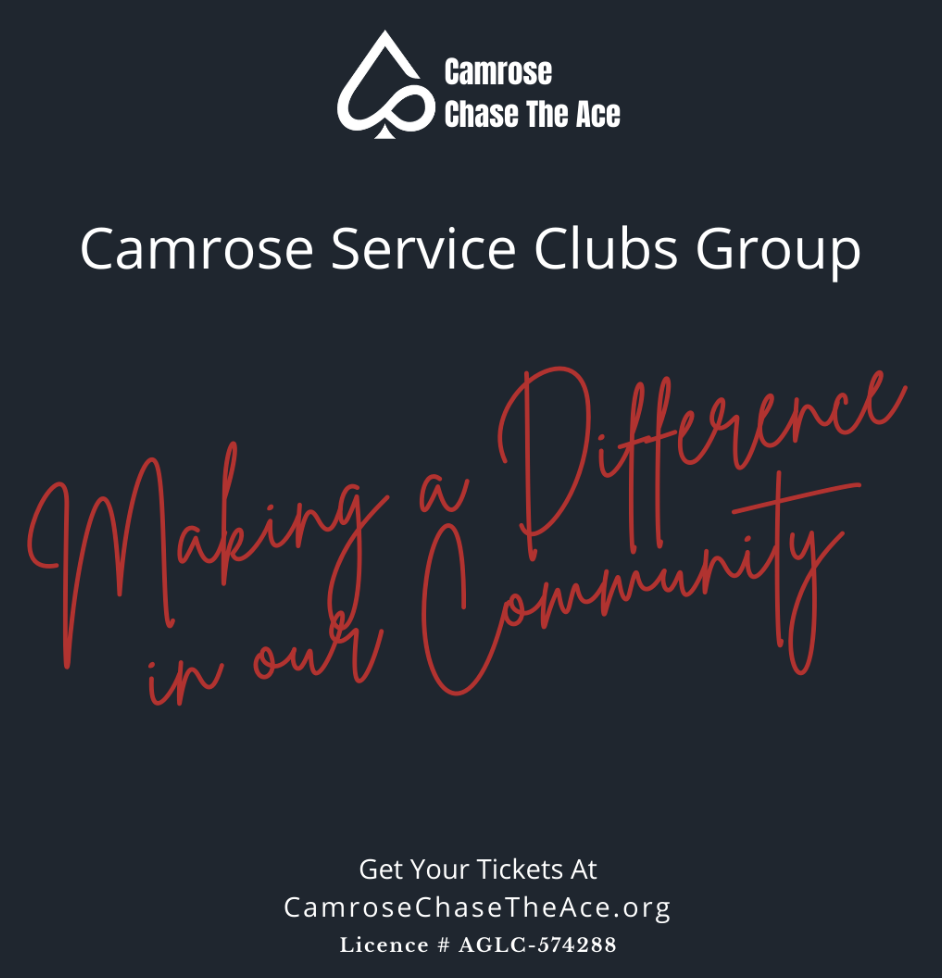 Current Featured Charity:
 Ronald McDonald House Charities presented by the Camrose Elks Lodge #70
20% of all tickets sold between June 30 to July 12 will go to the above featured charity, as well as 20% will go to The Hospice Society of Camrose and District.
The Progressive Jackpot is now over $12,400!
How does the Camrose Chase the Ace draw work?
Individuals purchase ticket(s) for the opportunity to win 20% of the total money raised through 14 days of the sale of Chase the Ace tickets and a chance at winning the Chase the Ace Progressive Jackpot.
One winner is selected from the ticket numbers sold each 14 days and wins a guaranteed 20% of that two-week ticket sales proceeds. That winner also has the opportunity to draw the ACE OF SPADES from a standard deck of cards to win the entire Cumulative Progressive Jackpot.
If NO ACE OF SPADES is drawn, the Cumulative Progressive Jackpot carries over to the next biweekly draw. The card drawn does not return to the deck.
If the ACE OF SPADES is drawn, the event ends, a new lottery licence will begin with the Cumulative Progressive Jackpot resetting to $0.
To learn more: CamroseChaseTheAce.org
Hospice is seeking
NEW BOARD MEMBERS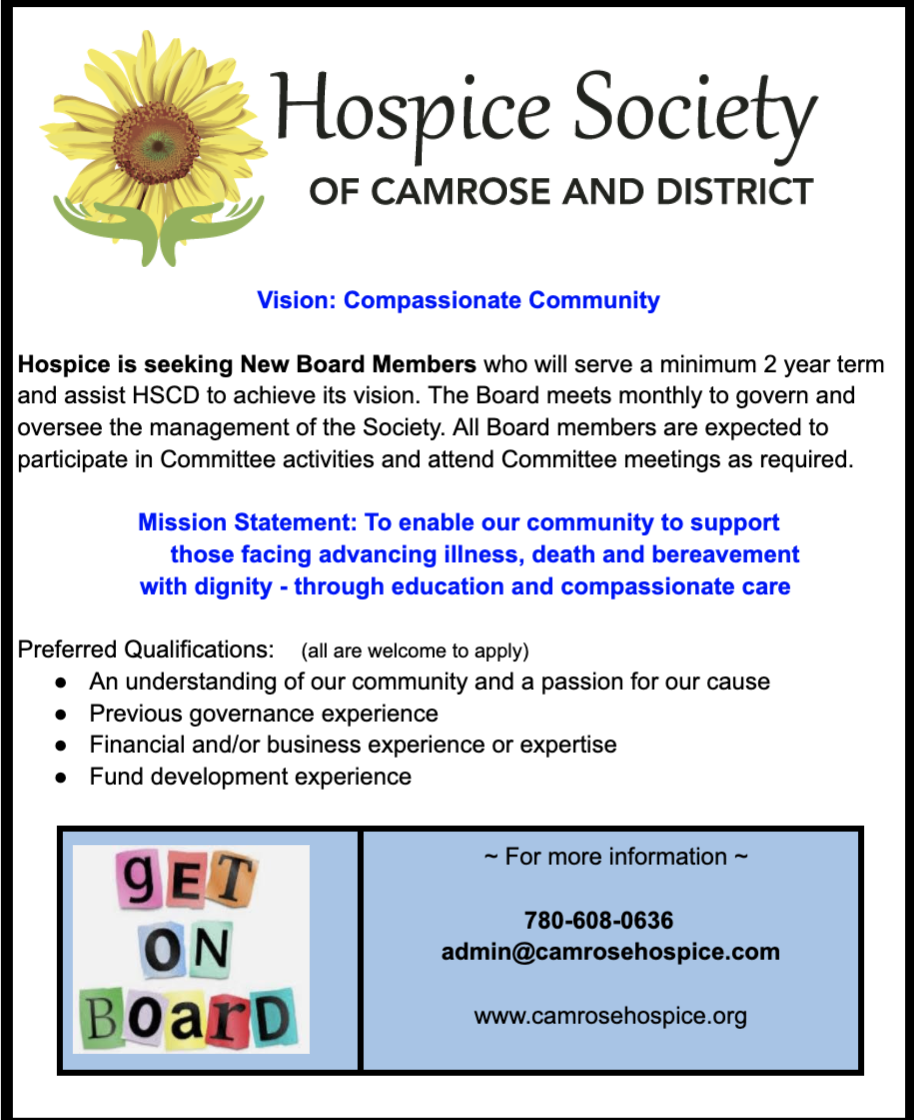 Bereavement and Grief Workshop
This FREE 1-Day Workshop is for:
• People who are coping with grief and loss
• Support people to anyone coping with grief and loss (i.e. friends, co-workers, family, and/or healthcare providers).
WHEN
Friday Oct 14, 2022
Friday  Nov 18, 2022
9:30 am - 3:30 pm
WHERE
Hospice Office - 5415 49 Avenue, Camrose

** this is a scent-free environment**
 
WHAT TO EXPECT
Participants will learn:
 • That everyone's grief journey is unique & that we all grieve differently​​​​​​
• How to be a companion/grief helper to someone who has experienced a loss
• The importance of integrating loss into our own lives first
• How to recognize signs of complicated grief
• How to access appropriate community resources



** please bring a bag lunch **




** coffee and tea available **



For more information, or to register:
780-608-0636 or email admin@camrosehospice.com
Space is limited.
Facebook Live Lunch 'n Learn
PDF
Join our twice-monthly Lunch 'n Learn events for conversations with people experienced in the field of palliative care, dying, death, and grief.

When: 1st and 3rd Wednesdays at 12:05pm
Where: Facebook - @camrosehospice