Join our online community by signing up for email updates and newsletters
Camrose Chase the Ace Progressive Raffle
NEXT DRAW:
April 5, 2023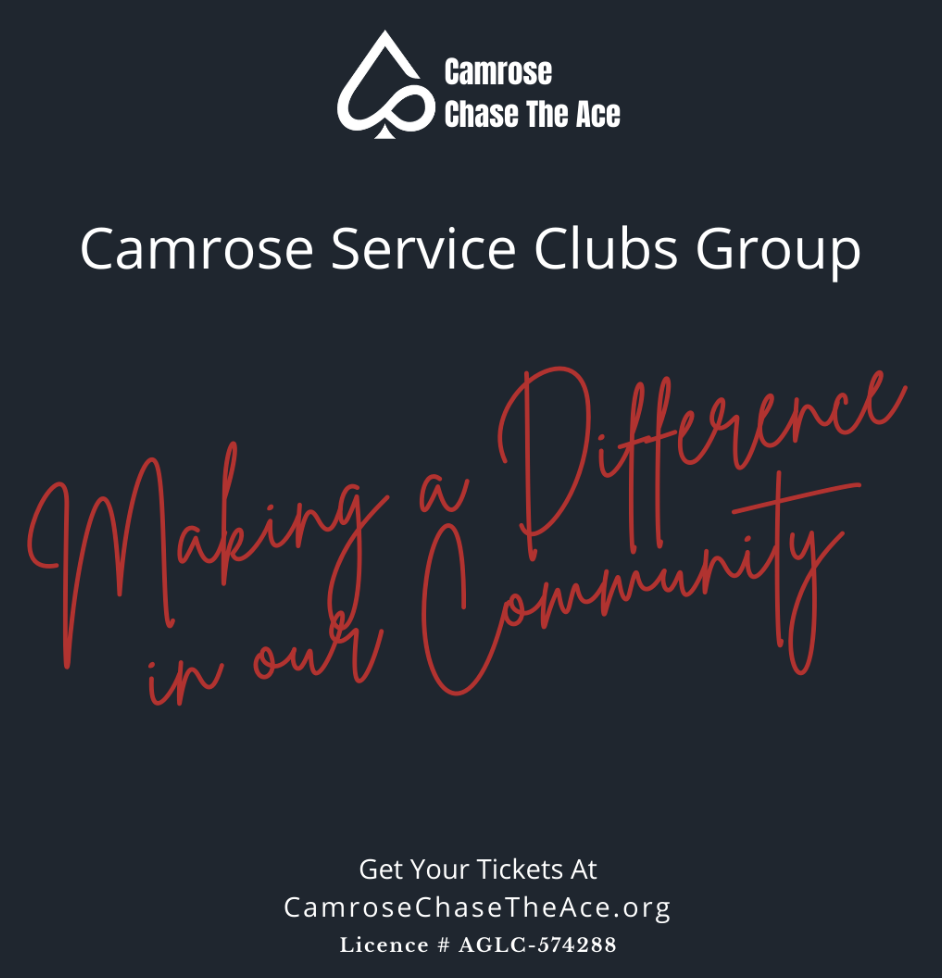 Winning the draw and selecting that elusive ACE of Spades puts 

OVER $28,000

 in 

YOUR

 pocket!
How does the Camrose Chase the Ace draw work?
Individuals purchase ticket(s) for the opportunity to win 20% of the total money raised through 14 days of the sale of Chase the Ace tickets and a chance at winning the Chase the Ace Progressive Jackpot.
One winner is selected from the ticket numbers sold every 14 days and wins a guaranteed 20% of that two-week ticket sales proceeds. That winner also has the opportunity to draw the ACE OF SPADES from a standard deck of cards to win the entire Cumulative Progressive Jackpot.
If NO ACE OF SPADES is drawn, the Cumulative Progressive Jackpot carries over to the next biweekly draw. The card drawn does not return to the deck.
If the ACE OF SPADES is drawn, the event ends, a new lottery licence will begin with the Cumulative Progressive Jackpot resetting to $0.
To learn more: CamroseChaseTheAce.org
Hospice is seeking
NEW BOARD MEMBERS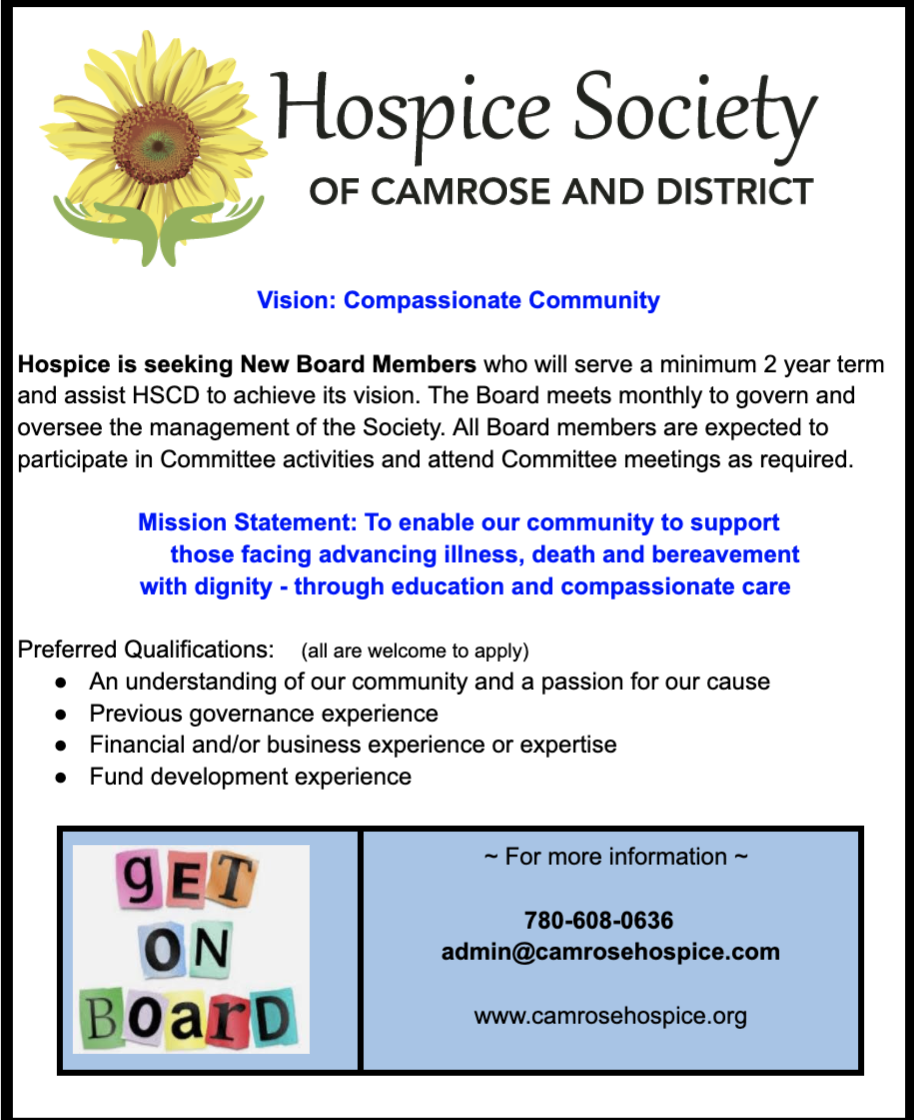 Now Recruiting Hospice Volunteers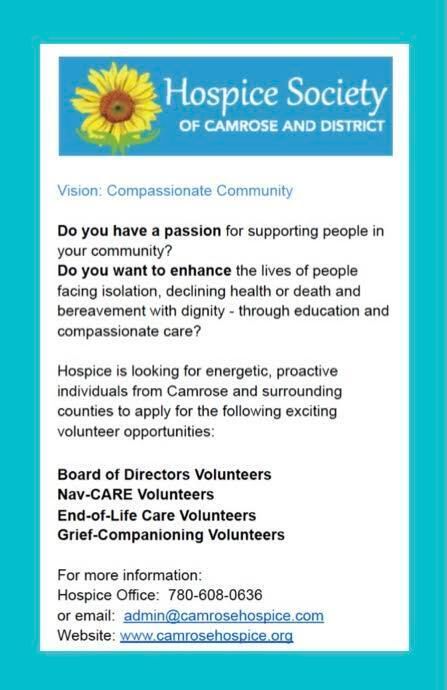 Grief Support Walk
Sometimes it's easier to talk side by side, while taking in nature's best.
In warm months, we walk around Mirror Lake together followed by coffee and conversation back at Hospice.
During the cold months, we meet at the Camrose Recreation Centre walking track.
This drop-in group meets every Wednesday morning at 9:30am , coffee at 10:00. If you only want to come for coffee and conversation, that's great too!
Location
: 
Hospice Office at Mirror Lake Center
 (lower level, south side entrance).
Please register with the Hospice volunteer when you arrive. 
Men's Cooking Circle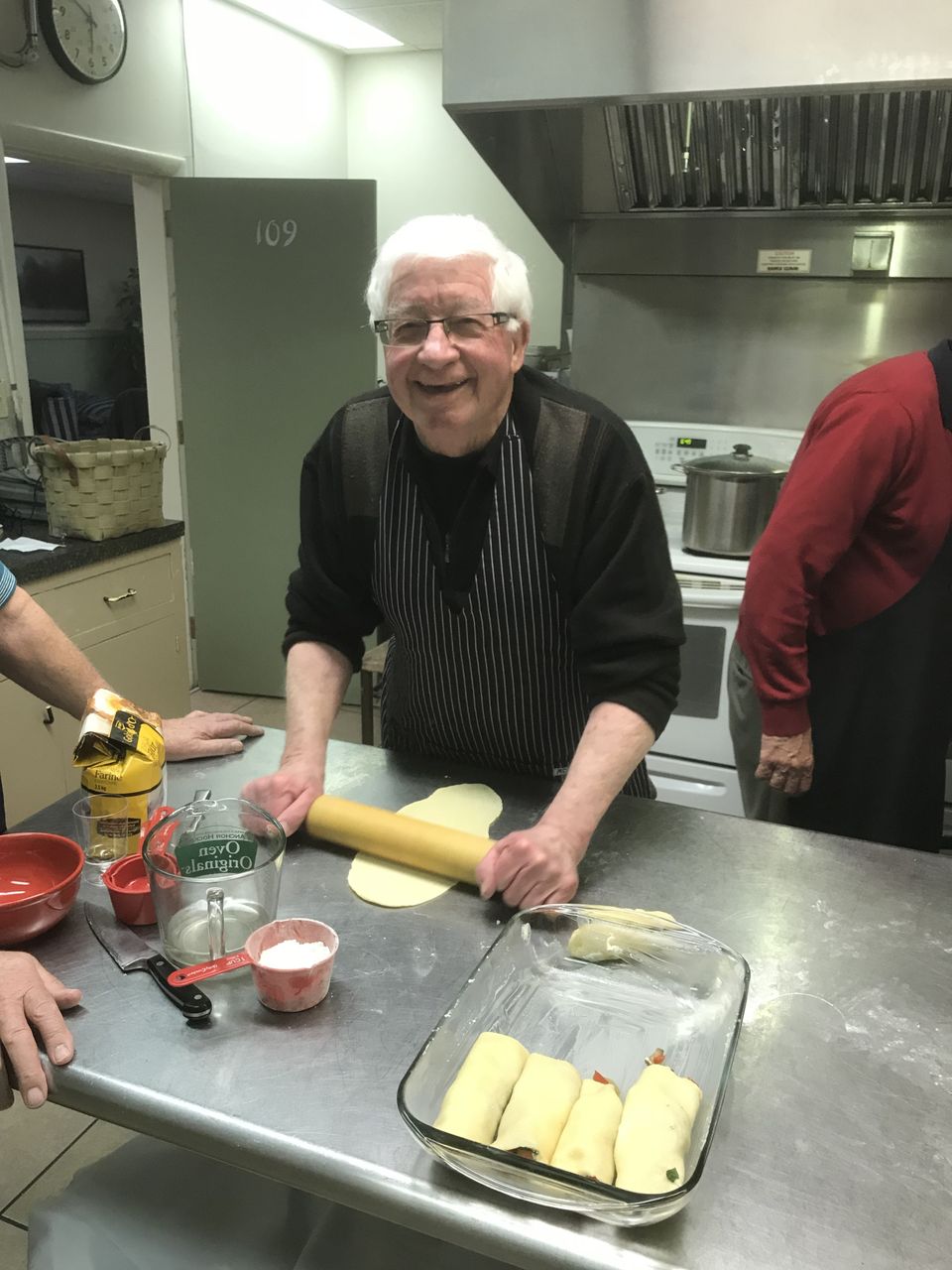 Men's Cooking Circle is an opportunity to learn basic cooking skills, meet other men, cook and eat together, and to engage in conversation with men who are experiencing grief.
All grieving men are welcome, however, first seats are given to those men who are bereaved of their partner. Participation is capped at 8.
Next Cooking Circle
Dates: Thursdays, March 2nd to  April 6th
Location: CAFCL kitchen
Time: 3:00-5:30pm
To register by phone call - 780-608-0636
or email
admin@camrosehospice.com