"Until one has loved an animal, a part of one's soul remains un-awakened." ― Anatole France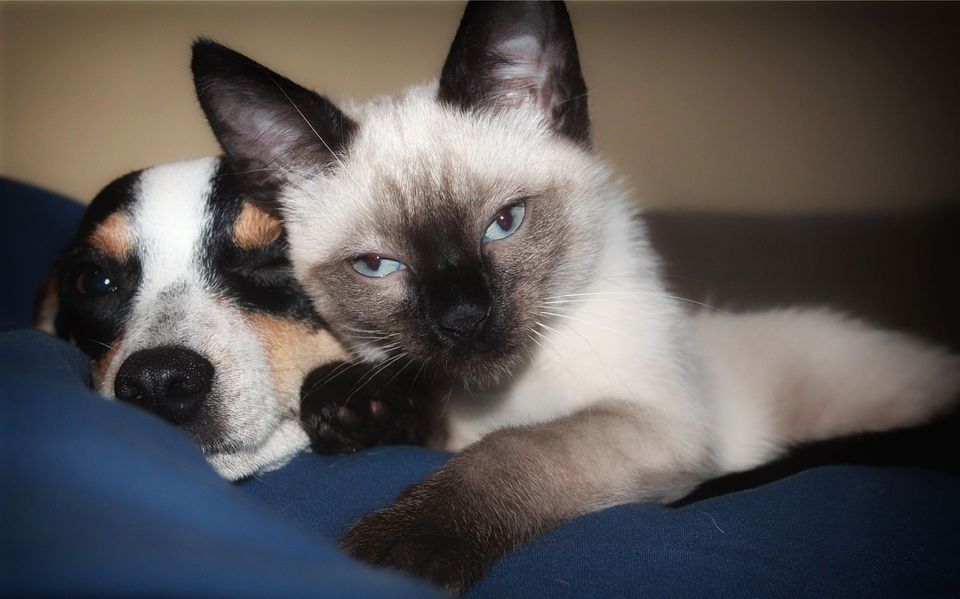 Grieving the Loss of a Pet, by Julie Axelrod, "Psych Central"
https://psychcentral.com/lib/grieving-the-loss-of-a-pet/

The grief of losing a pet is traumatic and universal. So why don't we talk about it?, by Eliza Henry-Jones, in "The Guardian"
https://www.theguardian.com/lifeandstyle/2016/dec/22/the-grief-of-losing-a-pet-is-traumatic-and-universal-so-why-dont-we-talk-about-it

The death of pet can hurt as much as the loss of a relative, by Joe Yonan, in "The Washington Post"
https://www.washingtonpost.com/national/health-science/the-death-of-pet-can-hurt-as-much-as-the-loss-of-a-relative/2012/02/21/gIQALXTXcS_story.html?utm_term=.eb5646711e25

Tragic, Sudden, Unexpected: Grieving for Traumatic Pet Loss, by Adam Clark, in "Psychology Today"
https://www.psychologytoday.com/blog/animal-attachment/201702/tragic-sudden-unexpected-grieving-traumatic-pet-loss
The Loss of a Pet: A Guide to Coping with the Grieving Process When a Pet Dies
Wallace Sife, ISBN-13: 978-1630260798

Goodbye, Friend: Healing Wisdom for Anyone Who Has Ever Lost a Pet
Gary Kowalski, ISBN-13: 978-1608680863

The Pet Loss Companion: Healing Advice from Family Therapists Who Lead Pet Loss Groups
Ken Dolan-Del Vecchio, Nancy Saxton-Lopez, ISBN-13: 978-1484918265
Why Losing a Dog Feels Like Losing a Family Member
Coping with the Loss of a Pet
Plastic surgeon Andrew Ordon recently lost his beloved bulldog, Lulu. Veterinarian Courtney Campbell offers advice on coping with the loss of a pet. For support dealing with the loss of a pet, call the ASPCA Pet Loss Hotline at (877) GRIEF-10. About The Doctors: The Doctors is an Emmy award-winning daytime talk show hosted by ER physician Dr. Travis Stork, plastic surgeon Dr. Andrew Ordon, OB-GYN Dr. Jennifer Ashton, and family medicine physician and sexologist Dr. Rachael Ross.
Tips to deal with the loss of a pet | spiritual awakening | Enlightenment
A lot of people think it's funny or inappropriate to grieve for "just a pet." However, contrary to the popular belief, the death of one's beloved pet can be exceptionally difficult to deal with…
Grief Recovery for Pet Loss
For Beyond 50's "Personal Growth" talks, listen to an interview with Cole James. He is a grief expert with over 35 years of experience. In America, about 43+ million people grieve over the loss of a cat or dog. When you add those grieving the death of exotic pets, it is safe to estimate there is a total of 63.5 million new pet loss grievers in this country every year. James will talk about the major myths about grieving; what to say and not to say to a griever; the misused G-word - GUILT; the "stages" of grieving; and what to do with your pet's stuff after their death. Tune in to Beyond 50: America's Variety Talk Radio Show on the natural, holistic, green and spiritual lifestyle.
Pet Loss
On This show Dr. Gloria Horsley; and Dr. Heidi Horsley discuss the death of a pet with pet loss experts Bonnie Goodman and Dr. Betty J. Carmack, R.N., Ed.D. Betty is a researcher and author of "Grieving the Death of a Pet". Bonnie is a certified Thanatologist and grief Counselor.
3 Things to do for pet loss and grief | Animal Afterlife & Rainbow Bridge
Has your pet crossed the Rainbow Bridge to go to the Other Side? Are you missing your pet dearly? As an animal communicator, I've had the opportunity to work intuitively with tens of thousands of animals in the animal afterlife. Here are three things they've shown me that you can do RIGHT NOW to help heal your heart.